Q: What kind of history project makes 4th graders excited?  
A: One that involves a float in the Territorial Days Parade in Lecompton, Kansas on June 18th, 2016!
The Lecompton Historical Society is teaming up with our 4th graders at Perry-Lecompton Elementary School along with 15 volunteers in the community.
We have researched 15 influential people from Lecompton's Territorial time-period 1855-1861.  The community volunteers broke into groups with the students and helped the kids learn about and research their assigned Territorial person.  Students will march during the Territorial Day parade, Saturday, June 18th, holding representations of their researched person.  We will also have a float with a miniature Constitution Hall (celebrating its 160th anniversary this year) with James Lane (represented by Tim Rues, site administrator for Constitution Hall) protesting and delivering a speech to an enthusiastic crowd (4th graders in period clothing)!
Students –and Community Volunteers–learned the significance of many people from our territorial past and their role in the history of Kansas and of the United States.  Students also learned about how individuals can shape history.  Also–they learned the origin of many of Lecompton streets' names!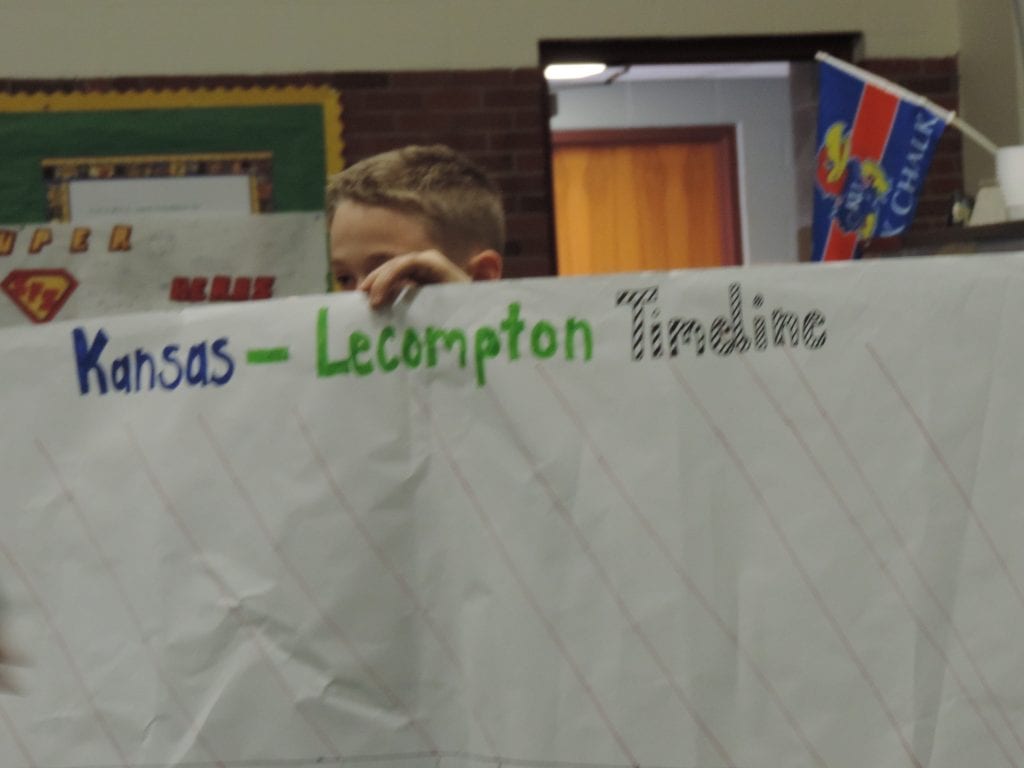 The kids and volunteers researched:
US Senator Stephen Douglas (Author KS-Neb Act/Douglas County namesake)
James H. Lane (US Senator/Jayhawker/Lane University namesake)
Samuel D. Lecompte (Lecompton namesake;/Lecompton Town Company;/Chief Justice Territorial Kansas Supreme Court)
George Armstrong (Wyandotte tribe member/Lecompton Townsite founded on his 640-acre Wyandotte Float Claim)
George W. Zinn (early Lecompton/Big Springs settler/ farmer/Free State legislator/Iona Spencer g-g- granddaughter)
Robert Skaggs (former slave Rising Sun/Lecompton/freedman farmer/ buried Eastview Cemetery, Big Springs)
John Calhoun (Surveyor General Kansas-Nebraska Territories/ President Lecompton Constitutional Convention)
James Denver (Kansas Territorial Governor/ Denver, Kansas Territory named for him)
Clarina Nichols (abolitionist/ suffragette/ pioneer for equal rights for woman in KS/temperance)
Colonel Henry Titus (Battle of Ft. Titus)
Daniel Woodson (Kansas territorial governor/ Woodson St. namesake)
JEB Stuart (US Military officer in Bleeding Kansas/Camp Sackett/ Famous Confederate General /Cavalry Officer)
Samuel J. Jones (Lecompton Town Company/ Sheriff Douglas County/ Builder Constitution Hall/ Jones St. Lecompton)
Albert G. Boone (Lecompton Town Company member/famous Westport merchant/Grandson Daniel Boone)
John Brown, Sr. (extreme abolitionist)
Some of our awesome community volunteers in Historic Lecompton: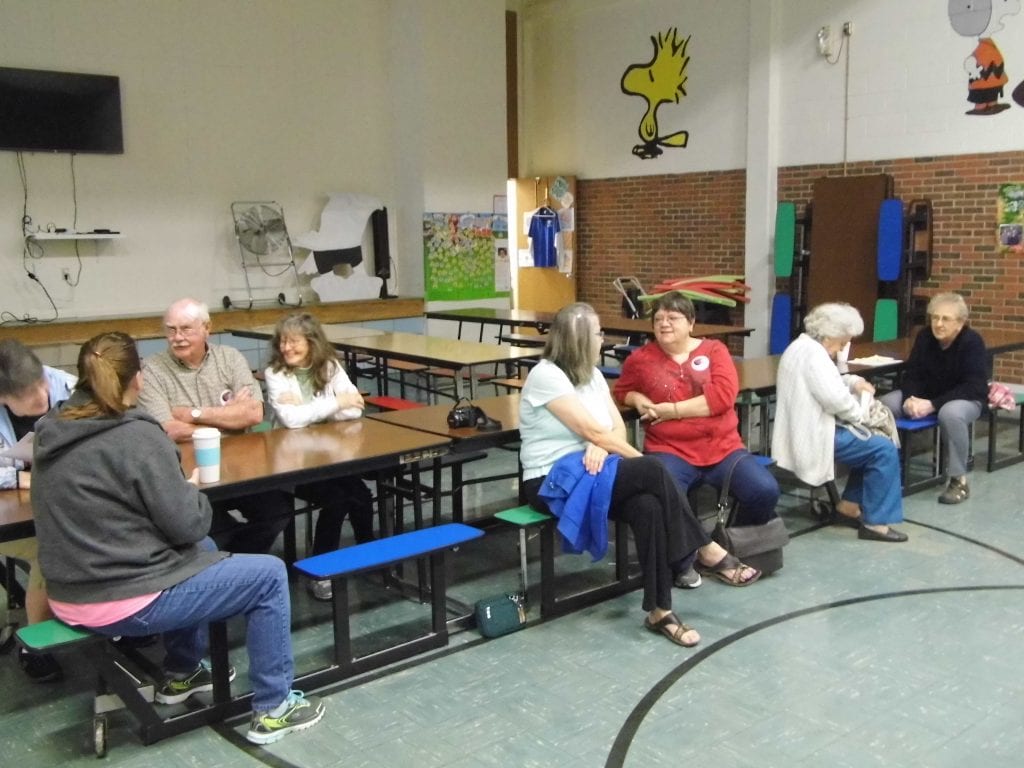 Our fabulous 4th Grade students and Teachers:

On the last day of researching, students had fun with an "old tyme photo booth."