Photo by Richard Gwin, Lawrence Journal World.
THE FIRST BATTLES OF THE CIVIL WAR HAPPENED BEFORE THE WAR.  AND THEY HAPPENED IN KANSAS TERRITORY.
One hundred and sixty years ago (1856) the Battle of Fort Titus was fought just 2 miles from Lecompton.  Proslavery men against free-state men.
Visitors to Lecompton on June 18th, 2016, 2pm, saw the battle reenacted.  They got a better understanding of what it was like in Bleeding Kansas.   Plus, they saw and heard a canon!
Special thanks to Freedom's Frontier National Heritage Area for supporting this historic reenactment!
Click here for Video of June 2016 Battle of Fort Titus Reenactment, by Robert C. Jones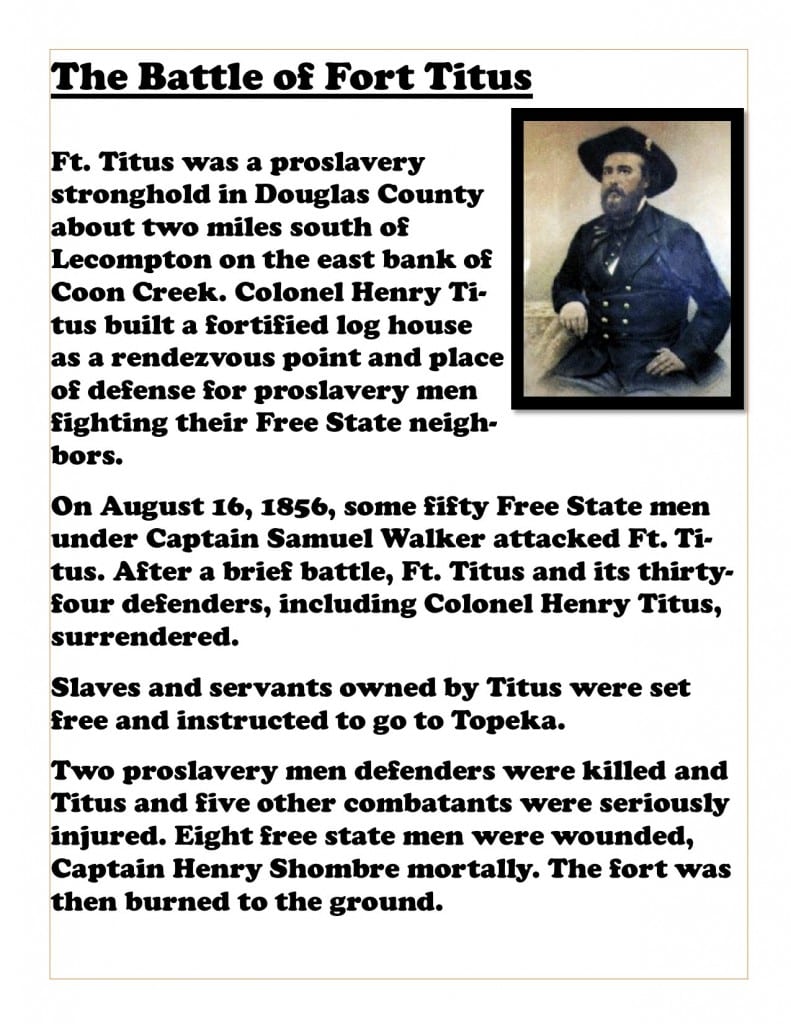 Photos of the Battle of Fort Titus Reenactment, June 2016, by Pitts Photography: